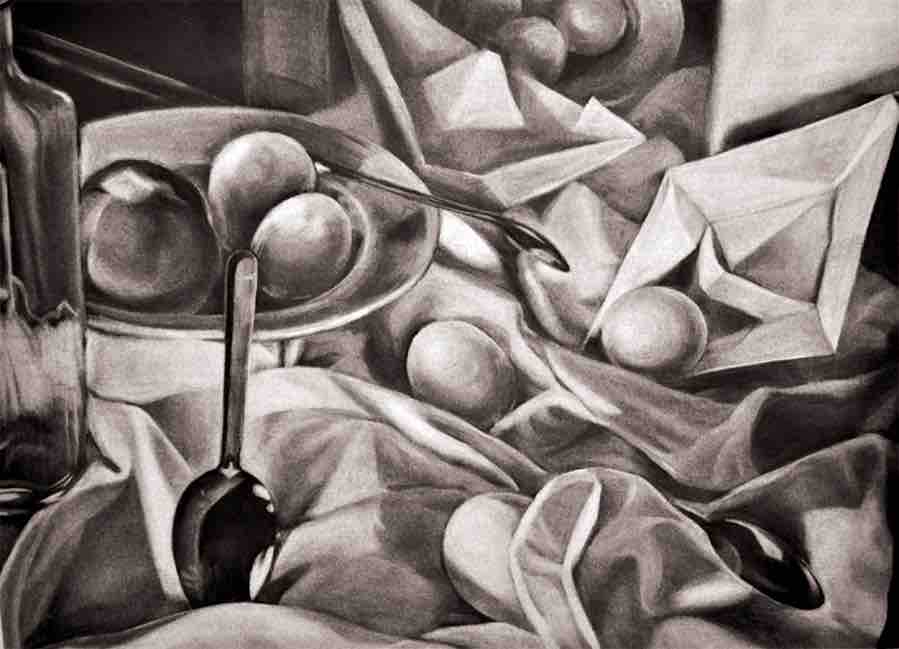 Grow Your Artistic Roots
At DCAD, we believe that the strongest artists understand and appreciate the value of diverse media. That's why each of our new students takes part in the foundation year, where each student is encouraged to experiment in liberal arts and build essential artistic groundwork.
The mission of the foundation year is to strengthen each student's craft through foundational courses that provide life-long artistic skills. For their first two semesters at DCAD, all students are introduced to higher arts education through a selection of courses from all disciplines of the arts. Through both studio and liberal art discussion courses, students receive a valuable base education in art history, drawing, design, and principles of the visual arts.
Apply the principles of art and design to create works that visually organize form, space, and time.
Study the history and theories behind artwork that has inspired generations of creators.
Develop critical awareness and appraisal of artwork in a variety of media and processes.
Experiment with your artistic style in a safe, encouraging environment.
First-year DCAD students explore the fundamentals of making while learning to use state-of-the-industry equipment at Wilmington's high-tech NextFab makerspace. In addition to taking their classes on-site, DCAD students employ NextFab's tools, technology, instruction and other resources to complete course assignments and create their own extracurricular art and design projects. Today's creative professionals are highly multidisciplinary, and DCAD's partnership with NextFab increases the College's ability to further student development in this direction. It also gives students the chance to work in an environment characteristic of a contemporary art and design practice, gain exposure to evolving technologies, and connect with a wider network of professional artists.