Our Alumni
One Degree that Opens all Doors.
Learn how DCAD alumni have created success in their industries.
What our alumni have accomplished
More than 1,000 students have completed Associate of Fine Arts degrees in animation, fine art, game art, graphic design, illustration, and photography at DCAD since our first class graduated in 1999. Each of our graduates benefits from the support, knowledge, and personal growth developed over their two years at DCAD, and they use this foundation to support their future education and careers. Our alumni are an elite group of artists and creative professionals who have gone on to do incredible things in the art world. Just see for yourself!
Our Alumni have brought their talents to the following companies: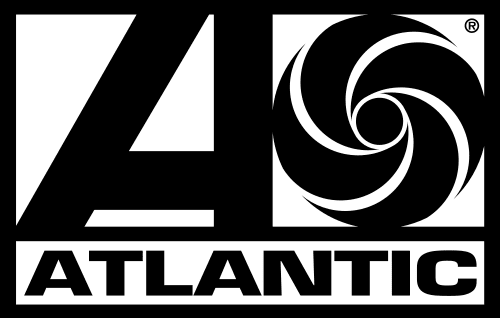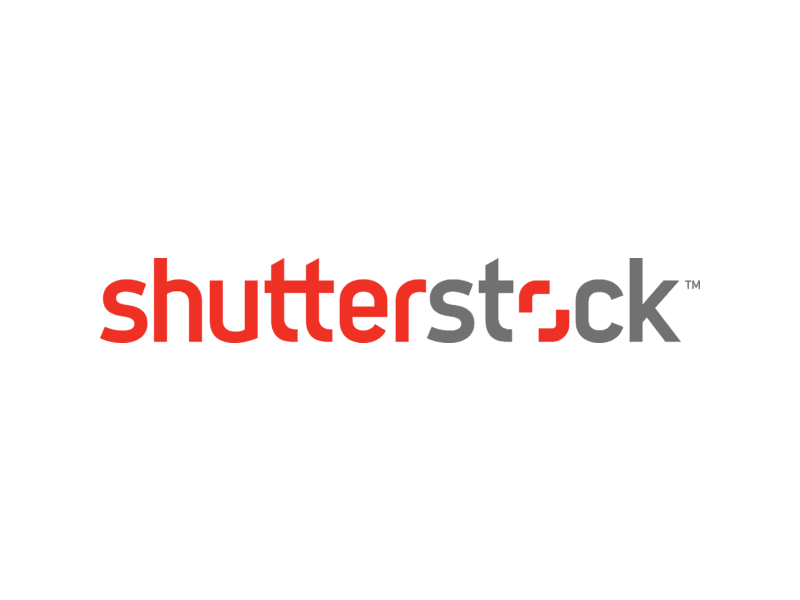 Our Alumni have brought their talents to the following schools: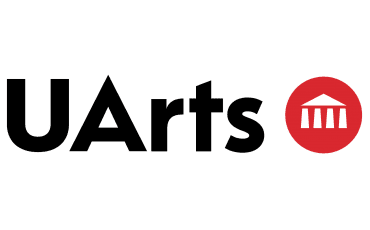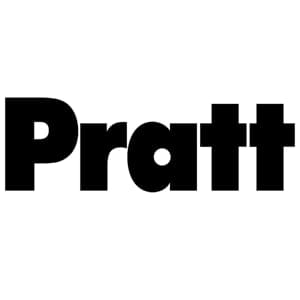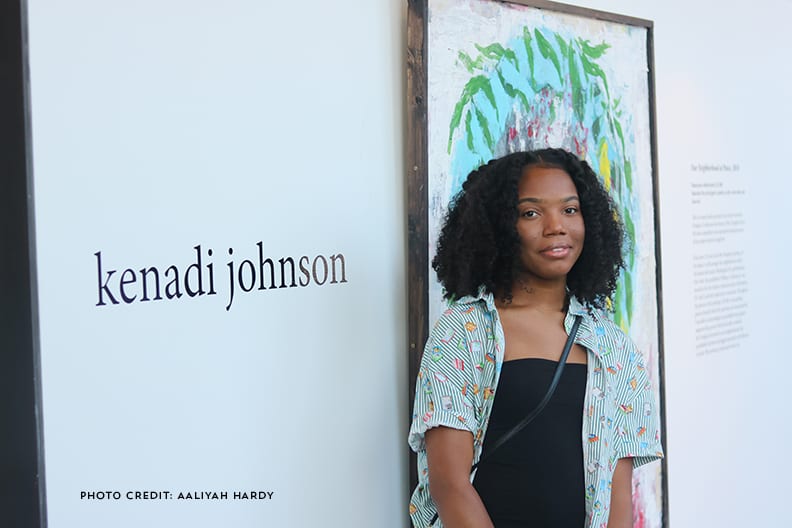 KENADI JOHNSON
FINE ARTS, CLASS OF 2017
After graduating from DCAD in 2017, Kenadi was named Washington, D.C.'s "Best Up and Coming Portrait Artist" for 2018 by Washington City Paper. The mixed-media specialist was tapped to create work for the "Anacostia Unmapped 2.0 Exhibition," held in collaboration with the NPR documentary project, at the District's CAH Gallery a few months later. Her distinctive portraits are created using a variety of mediums including paint, charcoal, and colored pencils. Kennedy truly embodies the versatility of talent that DCAD prides itself on.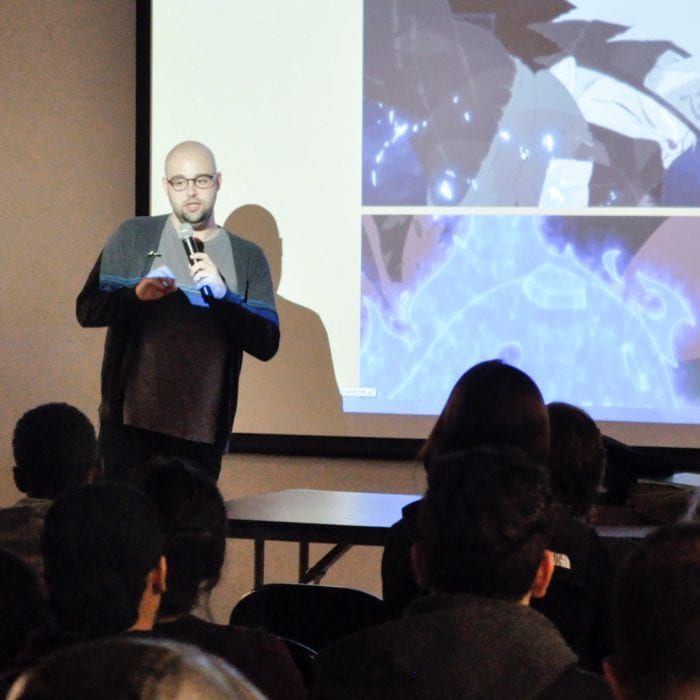 HENRY THURLOW
ANIMATION, CLASS OF 2004
Henry Thurlow is an animator from New York living and working in Tokyo. He has contributed animation for an impressive array of projects, including MGMT's "Kids" music video, Ke$ha's "Your Love is my Drug" music video, Naruto: Shippûden, and Pokemon Origins. In 2016, Henry co-founded D'Art Shtajio, a Tokyo-based anime studio, after working for Japanese studios such as Studio Pierrot.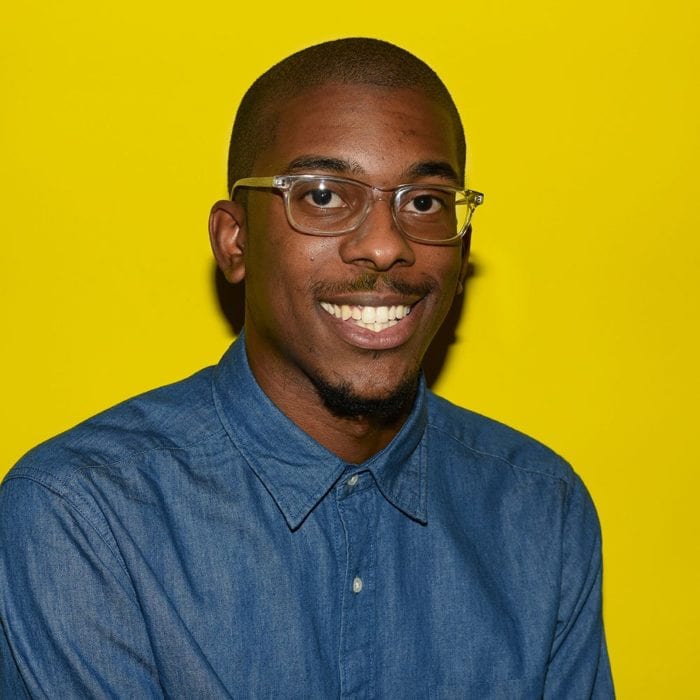 MIKE HINSON
ILLUSTRATION, CLASS OF 2011
After receiving an AFA in illustration, Mike Hinson transferred his skills to the Pratt Institute, where he earned a Bachelor of Communication Design. His extensive education and talent allowed him to find success as an illustrator at Buzzfeed and a creative designer at TikTok, where he currently works.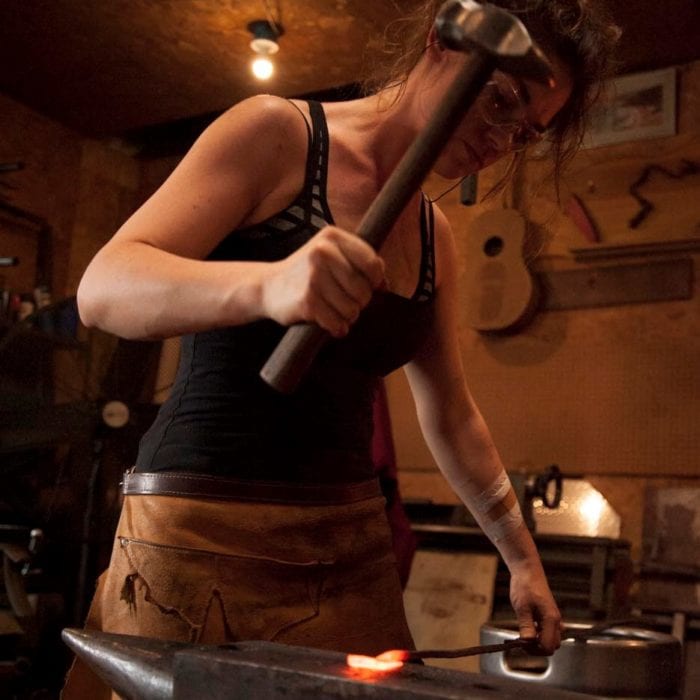 ELLEN DURKAN
FINE ARTS, CLASS OF 2004
In 2018, Ellen Durkan received a Delaware Division of the Arts Established Professional Fellowship after receiving a DDOA Emerging Artist Fellowship seven years earlier. The artist-blacksmith, who also teaches three-dimensional design and drawing at DCAD, has shown pieces in her "Forged Fashion" series in more than 40 exhibitions. She also has mounted more than a dozen runway shows of her work, as far away as Paris and Sydney, Australia, and most recently at The Delaware Contemporary.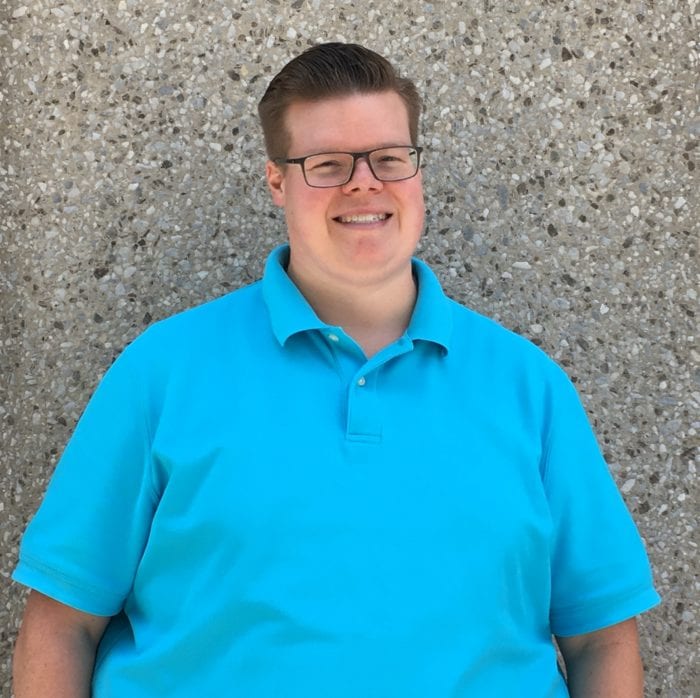 BRAD WASON
GRAPHIC DESIGN, CLASS OF 2004
Since graduating from DCAD in 2004, Brad Wason has gone on to become the director of Brand Creative for Capital One. He has also held positions as Senior Creative Director at Capital One and design management positions at Zappos.com and Wilmington's DMG. He lives and works in New York City, where his work at Capital One allows him to mix his business and art interests.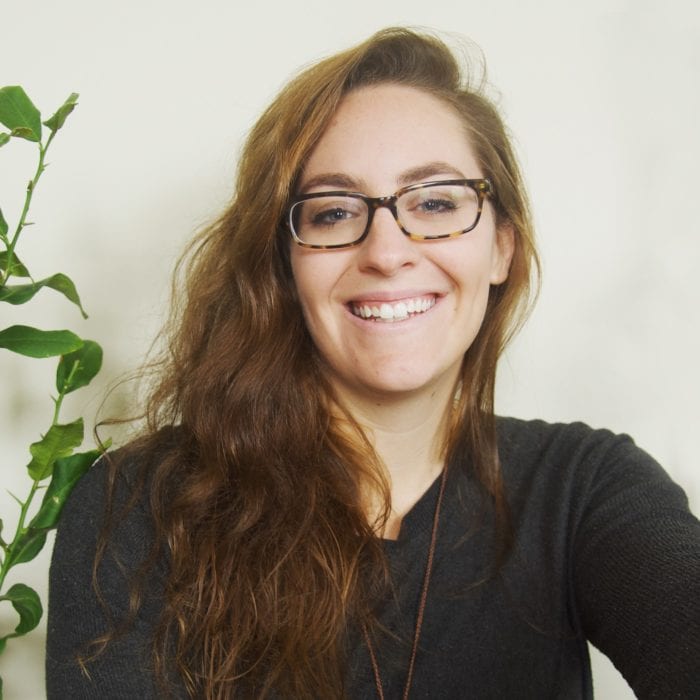 LEAH BEACH
PHOTOGRAPHY, CLASS OF 2011
Leah Beach's work as a photojournalist has allowed her to work on the United Nations' Zimbabwe AIDS Campaign and take photographs all over the world. An advocate for social change, Leah created a middle school photography program in South Africa, founded the non-profit Developing Artist Collaboration, and received a 2018 Emerging Professional Fellowship from the Delaware Division of the Arts.
Alumni Achievements by Major
Discover more of our distinguised alumni by major.
JOSH HOWELL, CLASS OF 2008, became an animator at Titmouse Studios and a storyboard artist for Late Night Cartoons, Inc.
OWEN WATSON, CLASS OF 2011, Owen is a Lead Artist for Jackbox Games located in Chicago. Before joining the team at Jackbox, Owen worked as an animator and storyboard artist for tv commercials (Ruffles brand potato chips) and animated series (Trip Tank). He also worked as a pixel artist for the game, Thief Town, from Glass Knuckle Games. GRANT ANDREW ERVIN, CLASS OF 2013, founded Honeycomb Interactive game studio and became a game developer at Biostream Technologies.MIGUEL DIEZ AZNAR, CLASS OF 2014, became a computer graphics generalist at Taylor James Ltd and a freelance 3D animator at Framstore, Industrial Color, and Titmouse
WILLOW QUILLEN, CLASS OF 2017, Just one year after receiving her BFA from Pratt, she has worked as a freelance illustrator and 3D designer. She has created beer bottle labels for Butler Brew Works, designed music merchandise for A-F Records, and helped build a 3D model for a holographic Alexa prototype for Sidekicks Co.
KEVIN BIELICKI, CLASS OF 2006, became an instructor in Herron School of Art and Design at Indiana University – Purdue University Indianapolis and received a 2018 Delaware Division of the Arts Emerging Professional Fellowship.
ARAH JEWETT, CLASS OF 2008, continued to work as a painter and sculptor while earning master's degrees from West Chester University and University of Pennsylvania, with both her art and studies focusing on genocide and other human rights violations.
ERIN MONEY, CLASS OF 2008, became the visual art teacher at Miami Beach Senior High School.
ERICA WINNE, CLASS OF 2011, opened her own art gallery, Creative Spectrum Studio, with two fellow DCAD grads.
INDIANA JOHNSON HILL, CLASS OF 2018, became the art teacher at Salem County Christian Academy.
TY HUDGINS, CLASS OF 2001, became a chief visual designer on a product design team at National Instruments in Austin, TX. Has also worked with clients like Nike, Honda, and the NFL.
JOY SMOKER-LIEDEL, CLASS OF 2004, became the art director for the University of Delaware's College of Engineering.
JESSICA PUGLIESE, CLASS OF 2006, became the associate creative director for Entrée Health in New York City.
ALBERT E. CRESSWELL III, CLASS OF 2009, is a graphic designer and coder for Costco Wholesale in Seattle and always makes the effort to visit DCAD on his trips back East.
CHIA LYNN KWA, CLASS OF 2011, became the design director at Whisperlodge after design positions at SMAKK, Publicis and Huge in New York City.
THERESA CHROMATIC, CLASS OF 2012, opened her debut New York solo show, "Running in Place and Sometimes Walking: At Times I Feel Loved and Paralyzed," at the Kravets Wehby Gallery in 2019. She and her mixed-media pieces have been featured in Art Critique, Artnet News, Interview Magazine, the Studio Museum in Harlem's Studio Magazine and T: The New York Times Style Magazine.
ZACHARY HARTZELL, CLASS OF 2012, started his own photography and videography company, completing work for clients such as Martin Guitar, Moore College of Art and DCAD.
JAMES PURDY, CLASS OF 2012, returned to London's D&AD New Blood Academy, the second time as a project coordinator.
CAITLYN BURKE, DCAD 2013, Pratt, 2015. Strategic Development; Adobe XD. Previous: Interactive Manager, Atlantic Records, NYC Studio Agent at Strong Studio, Brooklyn, New York. Past: Flyleaf Creative, Echo Design Group.
NOAH CIMATU, CLASS OF 2016, was named a 2018 "Student to Watch" by Graphic Design USA.
ANTHONY HAY, CLASS OF 2016, became a graphic designer at G-III Apparel Group, whose owned brands include Donna Karan, DKNY, Vilebrequin, Eliza J., Andrew Marc, Marc New York, Basse and many others.
WILLIAM PARKE, DCAD 2016, UArts 2019. Graphic Designer at MOD Worldwide, Philadelphia, PA. Previous: Design Intern, Wilmington Trust, Wilmington, DE
OLIVIA KWIATKOWSKI, DCAD 2017, Pratt 2019. Junior Designer at Boxed, NYC. Previous: Design Intern, Triumph Group, Media, PA Part-Time Design Associate; Boxed SoHo, NYC.
ANGEL JEFFERSON, CLASS OF 2017, became a graphic designer for the Delaware Division of Revenue.
DANIELLE MILLER, CLASS OF 2017, became the design and print manager for DLS Discovery.
EMILY CRITES, CLASS OF 2018, became a graphic designer with Mark/Trece Inc.
ALEXIS PEABODY, CLASS OF 2019, became the print production assistant at DLS Discovery
MATTHEW LOEB, CLASS OF 2000, founded Catalyst Visuals.
FRANCISCO MADERA, CLASS OF 2016, became the graphic design intern for DCAD InQb8 Design Group.
ANDREW GREEN, CLASS OF 2018, became a design intern for Al's Sporting Goods.
MARIESA MAGLIONE, CLASS OF 2018, became the workshop manager and an emerging teacher at The Delaware Contemporary.
AARON ZEBROOK, CLASS OF 2002, became a photographer for the New York Times.
ANN-MARIE VANTASSELL, CLASS OF 2007, is a professional photographer in the Washington, D.C., area who received the first DCAD Distinguished Alumni Award in 2018. Her business, Ann-Marie VanTassell Photography, is one of Expertise.com's 20 Best Washington, D.C., Wedding Photographers as well as a five-star business and 2019 Couples Choice Award winner on WeddingWire.com. VanTassell also is active with The Arcade, a group dedicated to keeping art education accessible in D.C. neighborhoods, and has been a resident artist at Washington's Pleasant Plains Workshop.
KATIE MITCHELL, CLASS OF 2007, started her own wedding photography company – in Paris – and has had work featured by MarthaStewartWeddings.com and StyleMePretty.com.
RANDLE REED, CLASS OF 2007, became the Director of Admissions at DCAD.
ERIKA NIZBORSKI, CLASS OF 2008, founded a photojournalism and event photography business and had her "Senate Hearing on Healthcare" image selected as a 2018 "Best in Show" winner by Exposed DC.
LEON SYFRIT, CLASS OF 2011, started his own photography business and also works as a photographer for Morphy Auctions. In addition, he received an honorable mention in the 2017 Neutral Density World Photography Competition and was featured in the two-artist exhibition "BLOW-OUT/FLOW'r-OUT" exhibition at the CORE Contemporary gallery in Las Vegas.
EMILY TAYLOR, CLASS OF 2011, worked at the New York Post, ELLE Magazine, DailyCandy and Women's Wear Daily before becoming the manager of event assignments at Shutterstock.
ALLISON STANCIL, CLASS OF 2013, became a photo / optical technician for NASA.
HAILEY MCCRACKEN, CLASS OF 2015, became DCAD's Registrar.
Get featured on this page
Alumni, we want to hear from you!
To be featured on this page and to learn about DCAD's Alumni Association, please reach out to DCAD's Director of Digital Marketing at [email protected]
Keep up with what's happening at DCAD!
We invite all members of the community to join our newsletter. You'll receive updates about upcoming events and important campus news.
"*" indicates required fields