Visit Us
Envision yourself here.
Visit DCAD and explore your future in art and design.
Open House
Each year, we hold several Open House events to meet with prospective students and introduce them to life at DCAD. You'll have the chance to tour our facilities, meet with staff, and talk to current students about their experiences.
Tours and Studio Experiences
Can't make it to one of our events? We'd be happy to work with your schedule to ensure that you can visit DCAD. You can easily schedule a tour to explore our campus and discover what it's like to take a class in DCAD's studios.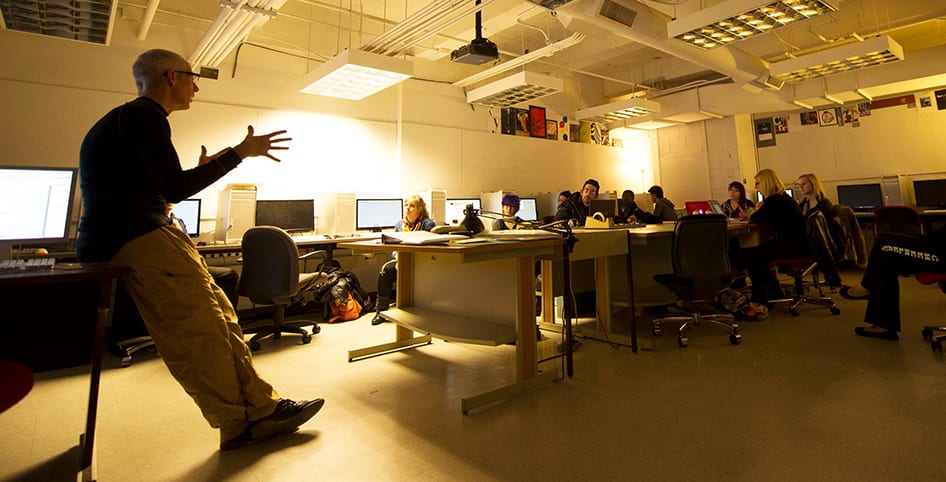 Virtual Visit
Can't visit campus? We're always here to help you learn more about DCAD no matter your circumstances. You can check out our video tour below for a quick overview of our campus. Our admissions department is also available to answer questions you may have.
Questions? We're Here to Help
For inquiries regarding tours, open houses, or campus events, please reach out to our admissions department.